There are few things more American than apple pie: Ford is one of them. Born into the tradition to achieve great feats, this lineup of new cars embodies the very best of performance, technology, and safety. At County Ford, we're proud to offer an impressive inventory that ranges from compacts to muscle cars.
Compact to Beastly. County Ford Has Your Next Car.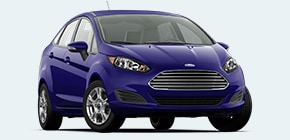 The Ford Fiesta has a name that represents its personality. Spunky, efficient, and polished, the Fiesta is available as either a sedan or hatchback. An assortment of trims is available that offer exciting performance features and smart technology. This fun car can get 35 highway MPG when supplied with the right equipment.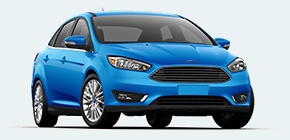 The new Ford Focus, available as a sedan or a hatchback, has updates that make its remarkable versatility more attractive than ever before. Optimize your daily commute with available features like Driver-Assist Technologies, SYNC®3 with Apple CarPlay™ and Android Auto™ compatibility, and a Rearview Camera.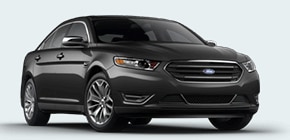 As one of Ford's iconic sedans, the Taurus has a lot to live up to with every new model. The model does this and more. With an athletic design and a variety of available trims, your commute can be something you look forward to. The new Taurus offers over 20 cubic feet of cargo space, making this car both fun and practical.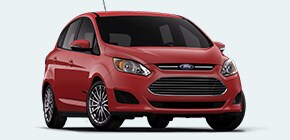 The new Ford C-MAX Hybrid features a combination of the things that make Ford the best - cutting edge, eco-friendly technology, and classic Ford design. This model offers both mpg, mpge, and an affordable MSRP - making it the perfect car for those looking to save on gas and price. This hybrid is also more spacious than much of the competition, providing plenty of cargo space behind the second row of seats.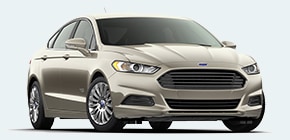 The new Ford Fusion combines the classic Ford design with useful technology and a variety of trims to make sure that you always arrive in style, no matter where you go. Whether you find yourself most drawn to the classic trim, Fusion Sport, Fusion Energi Plug-In Hybrid, or the Fusion Hybrid, you won't be disappointed.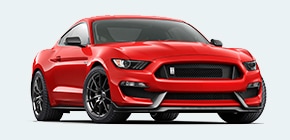 The new Ford Mustang is America's most admired muscle car, and it's back with even more personality. This model offers ten individualized body styles, four different engine sizes, and many more upgrades. Match your Mustang with your personality with options available like the sporty Shelby GT350, the speedy Mustang GT, and the EcoBoost Mustang.